CELEBRATING THE 2011 EMMY'S—-ALIVE! EXPO GREEN PAVILLION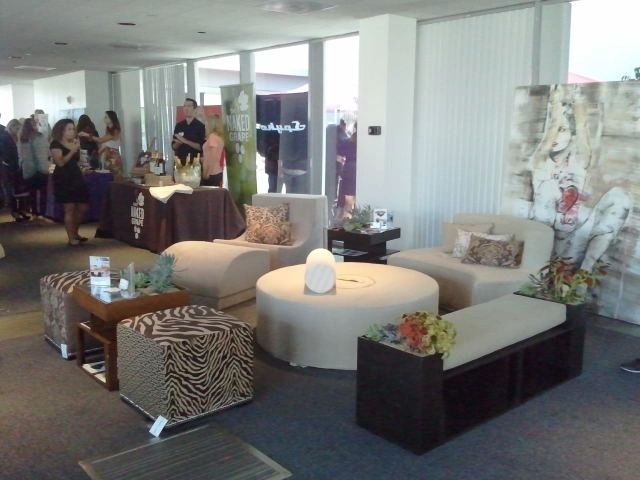 By Suzanne Von Schaack
It was like a "Three Ring Circus"!!!!! Watch The Video

Hollywood, Ca. (Hollywood Today) 9/16/11—The event was held at the Peterson Automotive Museum in the Penthouse. At the entrance of the Peterson Automotive Museum, was the exhibit of the Spyker 2012 luxury top-flight custom racing car. Nothing to say about it but WOW!! As we entered the Museum we just had to take a quick peek at the vintage cars on display. Definitely worth a trip to Mid-Wilshire to have a look, for sure!
As we exited the elevator to the Penthouse we were met with a breathtaking 360 degree view of Los Angeles. The Alive Expo Green Pavilion which was a Mix Media event was litteraly like a "Three Ring Circus" with VIP guests introducing their eco-friendly and luxury brands.
Smart Media a Green Technology publication was on board promoting their slogan " ONLY YOU..Can Save Energy!" Their goal is to conquer one city at a time by educating people on how to save energy. They were giving out a CD Video Magazine published by the non-profit Green Technology with funding and support in part from the American Re-investment and Recovery Act (ARR) along with many other supporters invovled in the energy world.
I spoke with Janna Phillips creator of "Bohmod" which is bohemian modern furniture. I must say that she really raised my awareness about how important it is to buy furniture that not only lasts a long time but that can be recycled after you are done with it. Her furniture is covered with hemp fabric which is made of a natural fiber. The furniture's foundation is made of foam.—– Totally of foam with no metal or frame at all. It is very comfortable as well as durable and easy to recover. Once you are done with it—it can be shredded and used for other things as a recycled product. I loved the furniture. Very good find. www.bohmod.com.